Oct 2 South Atlantic Salt Marsh Initiative
October 2 @ 7:00 pm

-

9:00 pm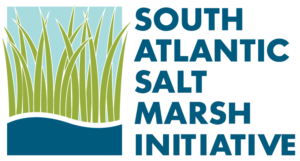 Our October 2nd meeting will feature a team from North Florida Land Trust, led by Ramash Buch, to provide an update on the status of the South Atlantic Salt Marsh Initiative (SASMI), and share how North Florida Land Trust is working to preserve and protect North Florida's unique natural environment.
The South Atlantic region of the United States harbors approximately 1 million acres of salt marshes that benefit fish, wildlife, communities, the economy and national defense. Sustaining this valuable resource in the face of persistent threats will require a concerted effort by all who depend on it.
The South Atlantic Salt Marsh Initiative's plan, roughly two years in the making, calls for protecting the sinewy channels of coastal grasslands for their value in reducing flooding and erosion while providing wildlife habitat important for recreational and commercial fishing, hunting, birding, eco-tourism and other activities that support coastal businesses and economies. The plan lays out key strategies, objectives and actions ranging from elevating roads to conserving land near marshes so the tidal wetlands can move as sea levels rise. The marshes are threatened by rising seas, polluted runoff and unsustainable development. The voluntary plan calls for close collaboration between SASMI partners, local communities and governments to identify and implement the tactics best suited for each location. And it includes suggestions for securing funding, improving development planning processes and educating and engaging communities in the co-creation of salt marsh conservation projects.
You don't want to miss this interesting presentation about what is happening to our salt marsh fisheries!
Website : North Florida Land Trust